Team Makers is called upon by schools, daycares, camps, parents, youth sports teams and other youth organizations that are committed to offering the children of their communities fun experiences that equip them with the skills needed for success in life. We offer experiences perfect for children aged four to 16 years old. We even work with educators and camp counselors to have them experience increased levels of team interaction.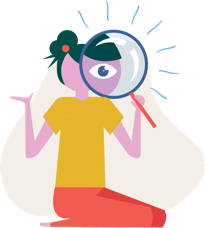 We didn't find anything that matched your search.
Try adjusting or removing your filters.
Reviews for Team Makers
Loved:
There were times you built as a team and there were times when you were on your own. My kids liked that
Improvements:
If we could take the projects home
Engineering Discovery Club Activities for Grades K-4
Improvements:
Instructor seemed overwhelmed and not patient with the children. Didn't seem to command their respect as they were unruly and he was often yelling.
MineCraft Style Active Games
Frequently Asked Questions
What types of activities does Team Makers offer?
Team Makers provides classes in the following types: Academic, Pod Learning, Adventure, Stem, Sports, Outdoor
What age groups does Team Makers serve?
Team Makers provides classes for kids ages 3 - 12 yrs.
What is Sawyer's relationship to Team Makers?
Team Makers is powered by Sawyer, the easy-to-use business management software powering the best children's activity providers across the country.
Does Team Makers offer online classes?
Team Makers offers online activities. Please filter by online activities in order to view Team Makers's full online class offerings.