The Connected Chef works with families to use food as a way to connect with one another.  Our children's gardening and cooking classes and individual family programs both allow us to work with clients to problem solve the struggles of parenthood and food. The results: Kids who feel empowered to make independent & healthy food choices and develop a natural respect for their environment and community; Parents who are able to take a breath and connect with their kids instead of engaging in the ever present struggle of mealtime.

2 - 18+ yrs

2 Locations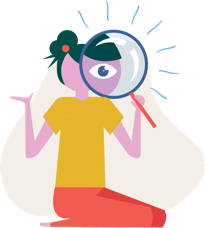 No activities scheduled at this time. Please check back at a later date.
Frequently Asked Questions
What types of activities does The Connected Chef offer?
The Connected Chef provides classes in the following types: Cooking, Events, Academic, Coding, Programming, Robot, Science, Steam, Stem, Technology, Gaming, Art, Nature, Paint, Sewing, Meditation, Mindfulness
What age groups does The Connected Chef serve?
The Connected Chef provides classes for kids ages 2 - 18+ yrs.
What is Sawyer's relationship to The Connected Chef?
The Connected Chef is powered by Sawyer, the easy-to-use business management software powering the best children's activity providers across the country.
Does The Connected Chef offer online classes?
The Connected Chef offers online activities. Please filter by online activities in order to view The Connected Chef's full online class offerings.