The Dough Project's mission is to create opportunity for rich, engaging sensory experiences for children and families. Through classes and events, we provide an environment for uninhibited exploration and play, and our products allow families to bring these experiences to life at home. We utilize plant-based, food-grade ingredients and real life-cooking tools to build a "sensory kitchen experience" that supports growth across developmental domains.

6 mo - 4 yrs

9 Locations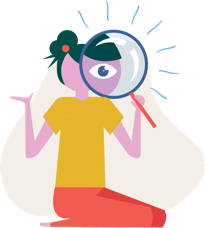 No activities scheduled at this time. Please check back at a later date.
Frequently Asked Questions
What types of activities does The Dough Project offer?
The Dough Project provides classes in the following types: Cooking, Open Play, Events, Science, Art
What age groups does The Dough Project serve?
The Dough Project provides classes for kids ages 6 mo - 4 yrs.
What is Sawyer's relationship to The Dough Project?
The Dough Project is powered by Sawyer, the easy-to-use business management software powering the best children's activity providers across the country.
Does The Dough Project offer online classes?
The Dough Project does not currently offer online activities.