One of the largest Homeschool Music programs in the country, the Valley Troubadours was created for homeschool students to explore music in a welcoming setting at an affordable price. With 3 choirs, 4 bands, and private lessons, we offer music education for K-12 students at many levels of ability. Join over 250 Fox Valley homeschool students in fostering a lifelong relationship with music and expression.

4 - 18+ yrs

1 Location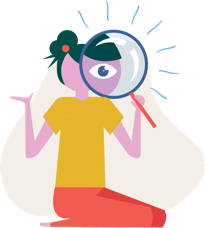 No activities scheduled at this time. Please check back at a later date.
Frequently Asked Questions
What types of activities does The Valley Troubadours offer?
The Valley Troubadours provides classes in the following types: Music, Language, Events, Theatre, Academic
What age groups does The Valley Troubadours serve?
The Valley Troubadours provides classes for kids ages 4 - 18+ yrs.
What is Sawyer's relationship to The Valley Troubadours?
The Valley Troubadours is powered by Sawyer, the easy-to-use business management software powering the best children's activity providers across the country.
Does The Valley Troubadours offer online classes?
The Valley Troubadours does not currently offer online activities.