MAGIC & WONDER IS OUR MISSION. THE WONDER IS THE BEST IN FAMILY-CENTRIC ADVENTURE, EXPLORATION, IMAGINATION, AND PLAY.

0 mo - 8 yrs

1 Location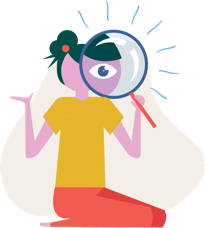 No activities scheduled at this time. Please check back at a later date.
Frequently Asked Questions
What types of activities does The Wonder offer?
The Wonder provides classes in the following types: Academic, Reading, Stem, Adventure, Science, Events, Music, Nature, Dance, Art, Exercise, Gym, Hip Hop, Meditation, Mindfulness, Yoga, Jazz
What age groups does The Wonder serve?
The Wonder provides classes for kids ages 0 mo - 8 yrs.
What is Sawyer's relationship to The Wonder?
The Wonder is powered by Sawyer, the easy-to-use business management software powering the best children's activity providers across the country.
Does The Wonder offer online classes?
The Wonder offers online activities. Please filter by online activities in order to view The Wonder's full online class offerings.