In Timbalooloo, instruments come to life and become characters, so children learn to play music by performing the magical act of making their instruments talk! We draw on the music of great masters from various cultures, from Herbie Hancock to Mozart, Willie Nelson to Miriam Makeba and Tito Puente.

0 mo - 18+ yrs

3 Locations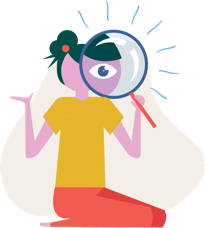 No activities scheduled at this time. Please check back at a later date.
Frequently Asked Questions
What types of activities does Timbalooloo Music offer?
Timbalooloo Music provides classes in the following types: Music, Academic
What age groups does Timbalooloo Music serve?
Timbalooloo Music provides classes for kids of all ages and adults.
What is Sawyer's relationship to Timbalooloo Music?
Timbalooloo Music is powered by Sawyer, the easy-to-use business management software powering the best children's activity providers across the country.
Does Timbalooloo Music offer online classes?
Timbalooloo Music offers online activities. Please filter by online activities in order to view Timbalooloo Music's full online class offerings.