With over a decade of teaching experience both privately and in the public schools, teaching artist, Jennie Traill Schaeffer, will help you learn to see, handle materials, then create a variety of representational, conceptual and imaginative work. She specializes in developing both technique and a vision for all levels, as well as portfolio development. Whether a beginner, a seasoned amateur or someone looking to develop a portfolio, Jennie Traill Schaeffer offers art lessons that push your perception, technique and vision.If you're looking for a studio to seriously nurture or evolve your artistic pursuits or your children's, you've found the right place.
Upcoming Classes at TraillWorks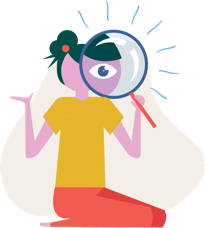 We didn't find anything that matched your search.
Try adjusting or removing your filters.
FAQs about TraillWorks
What types of activities does TraillWorks offer?
TraillWorks provides classes in the following types: Art
What age groups does TraillWorks serve?
TraillWorks provides classes for kids ages 8 - 18+ yrs.
What is Sawyer's relationship to TraillWorks?
TraillWorks is powered by Sawyer, the easy-to-use business management software powering the best children's activity providers across the country.
Does TraillWorks offer online classes?
TraillWorks does not currently offer online activities.
Does TraillWorks offer in-person summer camps?
Check out summer camps from TraillWorks above! To explore all summer camps on Sawyer, head to our summer camp hub.
Does TraillWorks offer virtual summer camps?
There are no virtual summer camps on TraillWorks's schedule yet — but that doesn't mean you can't explore top virtual camps for your family! Head to our summer camp hub to discover virtual summer camps for all ages and interests.