Come play with us! Dress like a princess, drive your car to the store, serve pretend lunch in the diner, give our baby dolls and stuffed animals a check up! Our 2000 square foot play place inside the newest Cuddle Bugs Boutique location, is a great place to bring your little ones. Designed for kids six months through six years old, your kids will love playing, climbing, sliding and pretending.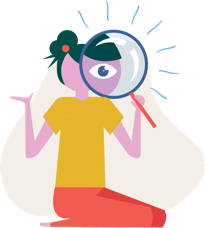 We didn't find anything that matched your search.
Try adjusting or removing your filters.
Reviews for Wiggle Worms Playland
Based on 5 provider ratings
Loved:
Very well organized, instructors are very helpful and place is very safe for the kids
Improvements:
They have lots of playing materials. I hope there would also be more educational play toys.
Loved:
This was our first time coming to Wiggle Worms. It was a great experience and we will definitely be back for play time and other events!
Loved:
The only thing that was great were the characters (anna and else) that finally showed up at the end of the event
Improvements:
When signing up the time clearly states the even is from 11am-1pm. We showed up at 11 only to be told that the times were a mistake and it doesnt START until 1pm. Have you ever had to keep a toddler busy and calm for 2 hours in the mall before an event. Its not easy. Not only did we wait 2 hours the woman was completely unorganized the entire even. Its like she couldnt tell up from down. It was frustrating to say the least. The only saving grace were the characters at the end.
Frequently Asked Questions
What types of activities does Wiggle Worms Playland offer?
Wiggle Worms Playland provides classes in the following types: Art, Events, Open Play, Theatre, Nature, Reading, Outdoor, Music, Dance
What age groups does Wiggle Worms Playland serve?
Wiggle Worms Playland provides classes for kids of all ages and adults.
What is Sawyer's relationship to Wiggle Worms Playland?
Wiggle Worms Playland is powered by Sawyer, the easy-to-use business management software powering the best children's activity providers across the country.
Does Wiggle Worms Playland offer online classes?
Wiggle Worms Playland does not currently offer online activities.