Yoga Playhouse (Online virtual studio)
Online

• Ages 3 mo - 18+ yrs

We are a yoga studio dedicated to KIDS, but that's not all that makes us stand out from the rest. While Yoga Playhouse yogis are having tons of fun, they are also learning how to help themselves sail through difficult situations in life and appreciate the good situations all the more, which increases their happiness immensely. During each YP class our studio serves as a safe space for yogis to explore issues and actions they experience outside the studio—such as courage, individual strength, kindness, decision making decision making, impermanence, cultivating kindness and happiness, or just learning to love themselves. Yogis explore these themes through yoga poses, games and discussions. Through all of this, they develop strength, flexibility and confidence.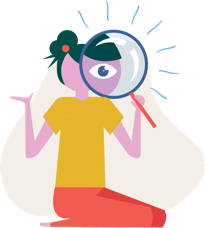 We didn't find anything that matched your search.
Try adjusting or removing your filters.
Frequently Asked Questions
What is the address of Yoga Playhouse (At Online virtual studio)?
The address of Yoga Playhouse (At Online virtual studio) is .
What types of activities does Yoga Playhouse offer?
Yoga Playhouse provides classes in the following types: Exercise, Meditation, Mindfulness, Yoga, Nature, Coding, Programming, Robot, Science, Steam, Technology, Gym, Martial Arts, Art
What age groups does Yoga Playhouse serve?
Yoga Playhouse provides classes for kids ages 3 mo - 18+ yrs.
What is Sawyer's relationship to Yoga Playhouse?
Yoga Playhouse is powered by Sawyer, the easy-to-use business management software powering the best children's activity providers across the country.
Does Yoga Playhouse offer online classes?
Yoga Playhouse offers online activities. Please filter by online activities in order to view Yoga Playhouse's full online class offerings.