Fashion Design Process | Online Classes for Kids
Are you ready to think like a designer? Whether you're sewing at home or creating your own clothing on apps like Procreate, fashion classes are increasingly popular for children. Get your little ones on the path to being one of the great new designers by trying a fashion design class.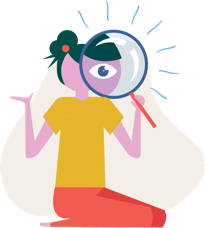 We didn't find anything that matched your search.
Try adjusting or removing your filters.
Frequently Asked Questions
How can I learn fashion designing at home?
You don't need many tools to begin learning the principles of fashion design! Start small by learning basic skills like sewing and sketching. More importantly, you'll need to be unwilling to quit! Begin learning the basics in an online fashion class through Sawyer.
What tools do fashion designers use?
Many of the tools can be found right in your home! Common tools are tape measures, scissors, sewing machine, and needles and thread.
What are the necessary things needed for a fashion design?
Having a good eye for color and shape is one thing, but at a young age it's more important to have a determination to learn! Investing time and energy into learning skills related to design is beneficial for children.
Does Sawyer offer summer camps about Fashion Design Process?
Many educators are offerring both in-person and virtual summer camps in 2021. To discover Fashion Design Process camps, you can explore summer camps with top educators on Sawyer.