Fortnite | Online Classes for Kids
There's no other way to put it — Fortnite is a cultural sensation. From viral dances to themed parties, the influence of Fortnite is all around us. But did you know Fortnite classes are increasingly popular? Believe it or not, Fortnite teaches problem-solving skills, and can open the door to STEM learning and computer science.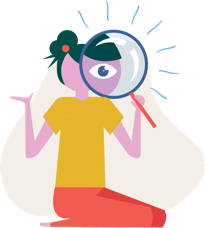 We didn't find anything that matched your search.
Try adjusting your search
or
Frequently Asked Questions
What age is Fortnite for?
While Fornite is rated "T" for Teen, many young children still play the game. With minimal cartoon violence and mature content in the game, children as young as seven play the game.
Is Fortnite bad for kids?
Video games can get bad reputation — however, in moderation the game doesn't do any harm. In fact, there's no universal answer about whether "Fortnite is bad for kids?" In fact, it all depends on the individual child. If they're spending time on their interests outside of video games and limiting playing time, the game is just fine!
Is Fornite ok for 7 year olds?
While Fortnite is a violent game — the graphics are incredibly cartoony. The same way there's violence in Tom and Jerry (are we dating ourselves with that answer…?), you'll also find in Fortnite. So while families will make their own decisions, typically Fortnite is fine for a seven year old.
Does Sawyer offer summer camps about Fortnite?
Many educators are offerring both in-person and virtual summer camps in 2021. To discover Fortnite camps, you can explore summer camps with top educators on Sawyer.