Harry Potter | Online Classes for Kids
Enter the world of wizarding with Harry Potter classes and activities! Not only will your child get to cast spells, they'll use their imagination, learn about teamwork, and so much more wonder in a Harry Potter class!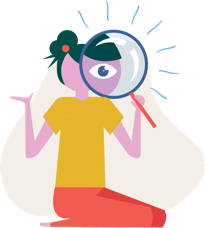 We didn't find anything that matched your search.
Try adjusting your search
or
Frequently Asked Questions
Is there a children's version of Harry Potter?
Harry Potter is a children's book! If your child is too young to understand the series, you can read alongside them and help explain complicated topics.
What will my child learn in a Harry Potter class?
So much! Not only will they have a blast with top-rated educators, they'll learn about teamwork, about being a good friend, how sometimes it's okay to break the rules, and so much more!
How young can my child be for a Harry Potter class?
Children as young as five can take a Harry Potter class.
Does Sawyer offer summer camps about Harry Potter?
Many educators are offerring both in-person and virtual summer camps in 2021. To discover Harry Potter camps, you can explore summer camps with top educators on Sawyer.